Wockhardt Ltd is leading manufacture of pharma products in India.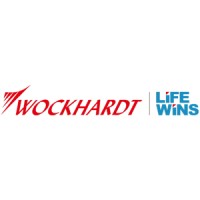 It was start in 1960. 8600 more employees are working in their units.
You may send your resume at – agadhe@wockhardt.com
Or you may fill below form, we shall send your resume on behalf of you.
Company Name
Wockhardt Ltd.
Industrial Sector
Pharma
Current Vacancies Official Link
Click Here
HR E-Mail ID
agadhe@wockhardt.com
HR Contact Number
NA
Registered/ Corporate Office Address
D-4 MIDC
Chikalthana
Aurangabad. – India
FAX – 91-240-2489219
Phone1 – 91-240-6694444
Email – Investorrelations@Wockhardt.Com

Wockhardt Towers
Bandra Kurla Complex
Mumbai – India
FAX – 91-22-26534242
Phone1 – 91-22-26534444
Manufacturing Unit Address
L-1 MIDC Area
Chikalthana
Aurangabad. – India
FAX – 91-240-6637333
Phone1 – 91-240-6637444
Manufacturing Unit Address
57 Kunjhal Barotiwala
Nalagarh
Solan – India
Manufacturing Unit Address
138 GIDC Indl Estate
Ankleshwar (Bulk Drugs)
Bharuch – India
FAX – 91-2646-661555
Phone1 – 91-2646-661444
Manufacturing Unit Address
B 15/2 MIDC Area
Waluj
Aurangabad. – India
FAX – +91-240-6636444
Phone1 – +91-240-6636400
Please do not make payments to any individuals / entities in connection with recruitment with Wockhardt Ltd.
apply job at Wockhardt, current vacancies at Wockhardt, career at Wockhardt, how to join Wockhardt, hr contact details Wockhardt, interview at Wockhardt, sector hr mail ids Wockhardt, job openings at Wockhardt, jobs at Wockhardt, send resume to Wockhardt, start work at Wockhardt, hr email id Wockhardt, vacancies at Wockhardt, Pharma sector hr mail ids,
Get some more companies HR contact details, sector wise in our home page – Click Here