You may check out below official link to know current job opportunities at Bliss GVS Pharma Limited.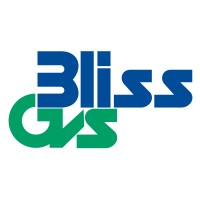 Official Notification about Job vacancies at Bliss – Click Here
Send your updated resume to Bliss GVS HR department at careers@blissgvs.com
Official Mail id to know more information about Bliss GVS – info@blissgvs.com
Or You may fill below form we shall send your updated resume to blissgvs HR department on behalf of you.
Bliss GVS is a fast-growing Pharmaceutical Company in the global market. They are a public limited company listed on India's National Stock Exchange and Bombay Stock Exchange as pharma industry.
Company Name
Bliss GVS Pharma Ltd.
Industrial Sector
Pharma
Current Vacancies Official Link
Click Here
HR E-Mail ID
careers@blissgvs.com
HR Contact Number
NA
Corporate Office Address
Bliss GVS Pharma Ltd.
102,Hyde Park, Saki Vihar Road,
Andheri (East),Mumbai – 400072,
India
Phone: +91 (22) 4216 0000
+91 (22) 2856 3930
Manufacturing Unit Address
Palghar, Maharashtra
Manufacturing Unit Address
Daman (U.T.), India
Manufacturing Unit Address
Ambernath, Thane, Maharashtra.
Please do not make payments to any individuals / entities in connection with recruitment with Bliss GVS.
apply job at Bliss GVS,current vacancies at Bliss GVS,career at Bliss GVS,how to join Bliss GVS,
hr contact details Bliss GVS,interview at Bliss GVS,sector hr mail ids Bliss GVS,job openings at Bliss GVS,
jobs at Bliss GVS,send resume to Bliss GVS,start work at Bliss GVS,hr email id Bliss GVS,
vacancies at Bliss GVS,Pharma sector hr mail ids,
Get some more companies contact details required sector wise in home page – Click Here