Caplin Point Lab Ltd Contact Details and Job Vacancies
Caplin Point was found in 1990 to manufacture pharma products. The Company was listed Initial Public Offering (IPO) which was oversubscribed 117 times. 
First manufacturing unit facility started at Pondicherry. Then the company expanded its product range and increased its production capacity.
The Company focused markets in Latin America, Caribbean, Francophone and Southern Africa. Over 2800 product licenses across the globe.
Caplin Point Laboratories is one of the fastest growing mid-cap pharmaceutical companies in India.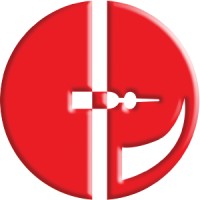 Debt-free business model with benchmark receivables.
Company Name
Caplin Point Laboratories Ltd.
Industrial Sector
Pharma
HR E-Mail ID
NA
HR Contact Number
NA
Current Vacancies Official Link
Click Here
Corporate Office Address
3rd Floor, Ashvich Towers,
No 3, Developed Plots Industrial Estate,
Perungudi, Chennai – 600096
Manufacturing Unit Address
R.S. No. 85/3, Suthukeny Village, Pondicherry – 605 502. Tel : +91 413 267 4402 / +91 413 267 4137
Manufacturing Unit Address
19, Chinnapuliyur Village, Gummidipoondi, Thiruvallur District, Tamil Nadu, Tel : +91 44 2794 0274
Manufacturing Unit Address
KHASRA No 435, Village Suraj Majra, N.H.21, Baddi, Teh Nalagarh, District Solan, Himachal Pradesh – 173205
Manufacturing Unit Address
Survey No. 895 & 897, Guruvarajakandigai, Sirupuzhalpettai(Post), Gummidipoondi Taluk, Thiruvallur – 601 201 Tel : +91 97884 59333 / +91 97884 69333
Please do not make payments to any individuals / entities in connection with recruitment with Caplin Point Laboratories Ltd.
apply job at Caplin Point,current vacancies at Caplin Point,career at Caplin Point,how to join Caplin Point,hr contact details Caplin Point,interview at Caplin Point,sector hr mail ids Caplin Point,job openings at Caplin Point,jobs at Caplin Point,send resume to Caplin Point,start work at Caplin Point,hr email id Caplin Point,vacancies at Caplin Point,Pharma sector hr mail ids,
Get some more companies contact details required sector wise in home page – Click Here